GOBMS video - Sweetheart of Mine

Video from performance at the Rodeo Opry in the OKC Stockyards

Grasslands Heritage Festival in Elkhart, KS - we were the headliners at this one. Back when Joe was with us and my hair wasn't grey.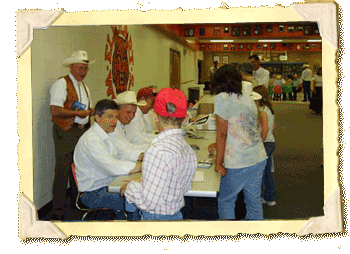 We signed autographs and sold CDs after the Elkhart festival - they treated us great here! We hope they'll ask us back.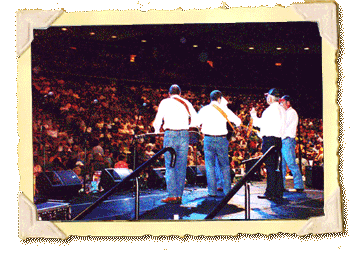 Oklahoma Electric Co-op Annual Banquet - I think they said there were 5,000 people at this one, played in Lloyd Noble Center in Norman.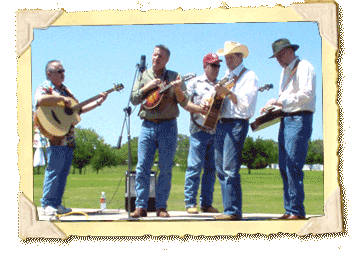 Playing at the Veteran's Center bluegrass festival in Norman, OK.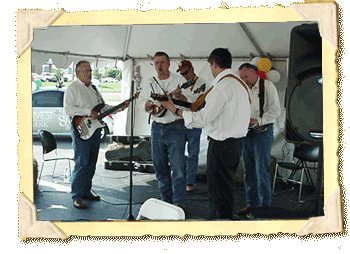 Arvest Bank Grand Opening - hot day for long sleeves!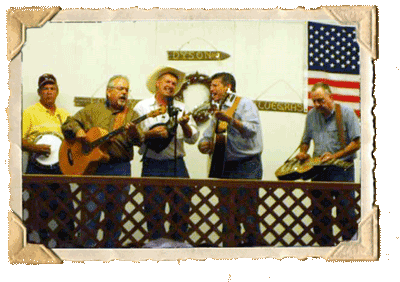 One of the first festivals we played, the Dyson's in Sayre. That's Bill Miller playing dobro, may he rest in peace.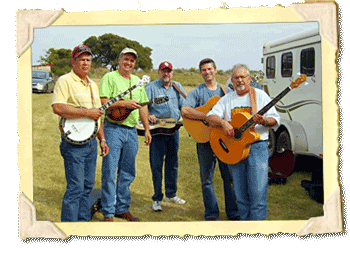 Southbound Mule - outstanding in their field.
LINKS TO FOSBM (Friends of Southbound Mule)